This is a WARNING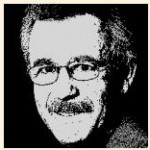 for Christians in Northwest Indiana that you may know that not all of God's people are welcome at Bible Baptist Church in Highland, Indiana pastored by Michael Poole. In fact, Pastor Poole has recently made it known to a woman seeking a new church home that she was "not welcome" in this church. This is a Christian mother and wife who recently left First Baptist Church of Hammond, and therein lies the rub.
This woman's young son was assaulted on a FBC Hammond bus in April of 2015. The bus driver is a deacon and "turned a blind eye" to all of this. The pastor, John Wilkerson, was clearly more interested in safeguarding the reputation of the church (as if they actually had one worth safeguarding) than doing the right thing and going to local authorities. The boy's father went to Pastor Wilkerson and what ensued was an unfortunate series of lies, excuses, and manipulation by the church. This was when the mother began to speak of the incident on social media something that did not sit well with Wilkerson and led to her being told she was "not right with God."
Not long after this lady visited Bible Baptist Church of Highland, Indiana. The problem was that Wilkerson has gotten there first. Wilkerson obviously related the events that had transpired to Pastor Michael Poole and added that she should not be considered for membership in his church because she was either "under church disciple" or had unresolved issues at First Baptist Church of Hammond. Anyone who understands how the Independent Fundamental Baptist pastoral, "Good Ol' Boy" network operates full well comprehends that somewhere in these conversations could be found the term, "troublemaker" or "disloyal." This has been standard fare with this crowd and their modus operandi of choice for the 33 years that I have had my front row seat. I was trained by the best of them, including Jack Hyles and Jack Schaap , the later now serving a twelve year sentence in a federal prison for the sexual assault of a sixteen year old girl in the Hammond church.
The woman in this bus assault story has been paid visits by Pastor Wilkerson, Linda Wilkerson his wife, and most recently, Pastor Michael Poole on November 14th, 2015. In the woman's own words, this is what happened: "Pastor Poole and his wife came by and told me that I was no longer welcome at Bible Baptist Church because I should listen to … Pastor Wilkerson and keep on attending First Baptist Church of Hammond."
Here is what is wrong with Bible Baptist Church and the actions of pastor Michael Poole in all of this:
As a New Testament, Bible believing church, Bible Baptist Church is an autonomous and independent church. John Wilkerson had NO BUSINESS sticking his nose into their affairs or trying to influence how they treated a Christian seeking membership. Poole should have had the courage to explain that to Wilkerson.
As a believer-priest, a Christian has the right to disagree with any pastor at any time, especially when there is at play the responsibility to protect and advocate for one's small children in the face of physical harm.
Christian fellowship is based on JESUS CHRIST. No Christian who claims that name and gives evidence of living that life should ever be told they are unwelcome in ANY church, especially over the expression of a dissenting view in another body of believers.
No pastor should ever feel or express fear in engaging or fellowshipping with a Christian woman solely because she has had the courage and the conviction to hold her child's abusers accountable. Michael Poole, you sir are a weak and cowardly pastor. You deserve no respect in the Christian community.
The authority in all New Nestament churches is IN THE ASSEMBLY, not in the pulpit.
For the record, I have contacted Pastor Poole, Pastor Wilkerson, and Linda Wilkerson and asked them for any comment or defense that they may want to offer. That was greeted by silence.
Choose your church wisely, my Christian friends. Bible Baptist Church under Pastor Michael Poole and First Baptist Church of Hammond under pastor John Wilkerson are churches where you will be absolutely required to check your critical thinking propensities at the front door. These are churches where your loyalties to institutions, offices and individuals will be expected to rise above your loyalties to biblical principles every time. These are churches where the Systematic Theology undergirding the Christian message consists of little more than a stack of bumper stickers. If this is what you seek in a church, then you will be right at home in these two churches under these two men.
On a side note . . . . if you have any suggestions concerning how this mother can console her young child who had grown to love Sunday School in the short time he attended Bible Baptist Church and began to cry when he was told his family was no longer welcome there . . . feel free to pass them along.