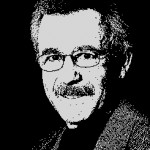 How to Offend Just About Everyone in Nine Paragraphs
Homosexuals: Quit your whining and understand that the Judaeo-Christian ethic has been around for 5,974 years longer than Gay Rights, and condemns your behavior. The Apostle Paul called it "vile affections" & Moses called it "an abomination." Your tantrums will not change that, neither will calling folks bigots who simply choose to believe the Bible. Homosexuality is an excrement-soiled fist in the face of God.  He is keeping score.  You will one day see that scorecard.
Feminists: You are neither inferior nor superior to men. You are different. You have breasts and estrogen, and since form follows function, you were made for nurturing. Get over it. (Meantime, you might think about the political hypocrisy of maligning strong, successful Conservative women.)
Shrinks: When are you going to stop indefinitely extending the boundaries of mental illness? Sure, some people have brain tumors or other evident pathologies, but most of your patients have just made bad choices, which your excuse-based treatment keeps them from confronting. Freud was dead wrong:  guilt is not neurosis, it is the sign of a conscience trying to be heard. Quit doping it into a fog!  (Never knew one who didn't need one . . . )
"African-Americans:" You are not African. You weren't born there, neither were any of your ancestors that you can name. You are Americans. Your forefathers were sold into slavery by African tribal chiefs who had been executing conquered tribes for centuries until the slave traders came and offered them payment for their captives. There is plenty of blame to go around. Grab your share and quit this obvious extortion and race hustling and whining about "reparations," and get rid of those "social justice" pimps some of you have been conned into calling your leaders.
Church Leaders: Your mandate is not to uphold and defend the church at any cost. Your mandate is to uphold truth and righteousness and let the chips fall where they may. That is called ecclesiastical integrity, and it is in very short supply in the church today. For  an exceedingly high percentage of you, the church has become your idol. There are so many idols on the altars of so many churches that Christ was crowded off long  go.  You need to learn to deal with people who don't agree with you without feeling threatened.  Your mandate from God is "restore in the spirit of meekness."  Far too many pastors are all about preserving the church's status quo.  They will only speak of sin in generalities.  That's not how Jesus did it.
College Professors: Stop rewriting history the way you think it should have been. Thomas Jefferson should be judged for his slaves by the standards of the 18th century, not the 21st century. You can't be guilty of a civil or moral awareness before it is understood.  Stop indoctrinating and start educating. A university was once a place of universal knowledge, not a narrow, agenda-driven trade school that stamped drones out of the same cookie cutter to assure that they all  thought exactly alike and had zero tolerance for those who didn't. Universities have become academically inbred, thanks to you.
Sports Fans: That fact that someone can throw a ball through a hoop, run with pigskin, or hit a ball with stick or club does not make them a great person. Greatness is the expression of character, virtue and selflessness. You want a hero? Look in a faculty lounge, the firehouse, the police station, or on an airplane  full of soldiers coming home from a war. It takes an empty life to make a pop-culture icon your hero. Fill it with something other than all the pre-packaged stuff. Then go out and BUILD something or DO something. It is only then that you will have the right to shout, "I am somebody." Nobody owes you that right, but if you care enough to find someone who has legitimately earned it through the expression of character, I'd be willing to bet that they will tell you how their achievements came about.  There are few heights in life than you cannot achieve if you are willing to pay the price and work hard.  No point in even starting though, if you still think that the definition of success is measured in dollars.
Parents: Mom & Dad, your greatest responsibility in raising your children is to instill character in them.  Unfortunately, your efforts will fail if they are not backed by example.The most important facet of childrearing is teaching children how to relate to and respect authority.  There is no greater determining factor that will dictate how their lives will turn out.  Ninety nine percent of those in prison have failed principally on that one count.When you trade your responsibility as a parent for your misguided attempt to become your child's friend, you are a failure as parent.  Sadly, it is your children who will pay the price.
Celebrities: Western culture has a fascination with celebrities.  Based on where Americans put their money, we can properly assume that a man with talent for hitting a ball with a stick offers society a greater contribution than a person who would teach children to read and write, or instill in them moral values.  Jesus Himself pointed out that where one's heart is, there will his treasure be found.
My belief is that there are some key indicators to success in life, and proficiency in playing children's games is not on my personal short list; neither is proficiency in another children's game:  "play acting."  Actors and athletes derive their craft from the vestigial elements of adolescence:  games and pastimes in which we engaged as children.  Here are some more serious and substantive indicators of real success in the journey we call life:
Earning the respect and admiration of our children.
Remaining faithful to one's spouse for life, both in deed and thought.
Never running afoul of the law.
Having a dynamic relationship with God that is evident in one's daily life.
Maintaining a healthy mental state without the need for anesthetizing effects of drugs or alcohol .
Treating others with kindness, compassion and generosity.
Instilling character in your children by your example.
When a human being fails on any of these counts, they have failed in life.  To adopt anyone  as a  "hero" because  of their celebrity status in sports or entertainment, while their personal life is characterized by serial adultery is both pathetically shallow and incredibly revealing.  Sadly, that is what Americans do.
The Hollywood agencies, movie and music studios, and publicity agencies who vaunt and market celebrities will never speak to my personal values or reflect my life view.  A few seconds of watching any of the talk shows on constantly as I flip through channels is usually enough to trigger the primary stages of my gag reflex.  I have never had much of a tolerance for self-obsession or narcissism, much these anyone who believes that celebrity status automatically confers executive privilege in areas of personal morality.  They have been foolish enough to believe the hype about them.  In times past they would have been town criers or court jesters.
**************************
To help some folks who live in an urban bubble of Liberal thought understand how Middle-America sees the world, I am offering the two perspectives on a number of social and political issues side by side (just in case the article above hasn't finished the task of pushing some of you "Progressive" types over the edge into the abyss of apoplexia:   (No need to thank me . . . . )
What Common Words & Phrases Really Mean
Conservative terms  follow each Liberal euphemism:
Arsenal of Weapons
Gun Collection
Delicate Wetlands
Swamp
Undocumented Worker
Illegal Alien
Cruelty-Free Materials
Synthetic Fiber
Assault and Battery
Attitude Adjustment
Heavily Armed
Well-protected
Narrow-minded
Morally Principled
Taxes or Your Fair Share
Coerced Socialistic Theft
Commonsense Gun Control
Gun Confiscation Plot
Illegal Hazardous Explosives
Fireworks for Stump Removal
Non-viable Tissue Mass
Unborn  Baby
Equal Access to Opportunity
Socialism
Multicultural Community
High Crime Area
Fairness or Social Progress
Marxism
Upper Class or "The Rich "
Self-Employed Small Businessman
Progressive, Change
Big Government Scheme
Homeless or Disadvantaged
Bums or Welfare Leeches
Sniper Rifle
Scoped Deer Rifle
Investment For the Future
Higher Punitive Taxes
Healthcare Reform
Socialized Medicine
Extremist, Judgmental, or Hater
Conservative
Truants
Homeschoolers
Victim or Oppressed
Whiner or Leech
High Capacity Magazine
Standard Capacity Magazine
Religious Zealot
Church-going
Reintroduced Wolves
Sheep and Elk Killers
Fair Trade Coffee
Overpriced Yuppie Coffee
Exploiters or "The Rich "
Employed or Land Owner
The Gun Lobby
NRA Members
Assault Weapon
Semi-Auto (Grandpa's M1 Carbine)
Fiscal Stimulus
New Taxes and Higher Taxes
Same Sex Marriage
Legalized Perversion
Mandated Eco-Friendly Lighting
Chinese Mercury-Laden Light Bulbs