The Betrayal of a Close Christian Friendship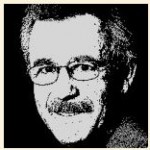 When we moved from Indiana to Weatherford, Texas in 2010, one of the principal reasons was Victory Baptist Church and pastor Charles Wetherbee. We had been visiting this church on our family visits to the area for fifteen years.
We felt that it was enormously providential that after looking at houses for three months, the one with the greatest appeal to us happened to be just few doors from the Wetherbee's home on the very same street. We did not know this when we bought the house.
It was not long before I began spending a lot of time with Pastor Wetherbee. There were several reasons for this. I had pastored two churches, and so being a fellow pastor, there is always a unique bond that can quickly develop between preachers. Secondly, with an earned Ph.D. in theology (Philosophy in Religion) and two other degrees in Pastoral Theology (B.S., Th.M.), Wetherbee welcomed spending time with someone with whom he could engage on doctrinal and church issues. Additionally, this man did not know one end of a wrench from the other and was incapable of even the slightest repairs. I was always more than willing to come to his house with a trunkfull of tools and constantly help him with repair projects, building projects, and a host of other tasks which his mechanical ineptitude kept him from tackling. This was a weekly occurrence for the fourteen months we spent at Victory. (He once called me over because his riding mower would not move, only to find out that the gear lever was in neutral.)
We also both owned Harley Davidson Motorcycles and often rode together. On these rides we would always stop for lunch and engage in lengthy conversations on church matters, church people, and the many church problems that he brought up that seem to have been bottled up in the man for some time. It was in the course of these conversations that I was able over time to detail for him the unimaginable levels of abuse that we had endured in churches. These were church experiences in which we had dared to point out the failures of leadership to hold accountable those member who had preyed on the innocent, particularly children. He was shocked and horrified as I recounted story after story that had concluded with guilty jury verdicts and long prison sentences for church leaders, and my role as member-whistle blower. (These experiences resulted in three books, two TV documentaries, and dozens of newspaper articles from major media outlets nationwide.)
It was only as these stories unfolded one by one in our time together that he began to understand the damage that this had all done over the years to my wife and I, and the extant miracle in our lives that we were in fact inexplicably ready to place our trust in yet another church. I remember one statement that I made to Wetherbee that he later told me finally helped him to understand the level of distress that had been inflicted upon our Christian lives: "Once you have been in a train wreck, there are no completely enjoyable train rides." That statement, by his own admission to me, helped him to finally understand what an extraordinary thing it was for us to be in any church given the record of our past experiences in churches stretching over twenty-five years. My wife became very close friends with Wetherbee's wife, Shelley, and shared with her many of the same stories about our past church experiences. What she did not share was that her faith in their church and in her husband pastor was not anywhere close to the level of faith that I had forged with this man and his institution through our personal friendship. Call it a woman's intuition, call it innate suspicion, call it a matter of a lesser level of ecclesiastical idealism, or anything else that you may choose to call it, my wife was 100% correct and I was as wrong as I have ever been in my life about any church. Please do trust me when I say that, that in fact this is really saying something for me. I have more former pastors, Bible professors, and deacons that have gone to prison for their crimes in churches than I can count on both hands.
Without a doubt, the most untenable insensitive, callous and difficult demand that Pastor Charles Wetherbee made of me and my wife in our fourteen months at Victory had to do with an evangelist and church member who occasionally preached at Victory Baptist Church. This man displayed what I have come to call the "Fundamentalist Swagger." I saw in him an inordinate expression of self, a boastful spirit, and a complete lack of humility. All these things were a monumental flashback for me to my days at the heart of the Independent Fundamental Baptist movement under my former pastor and once mentor, Jack Hyles. The first time I heard the evangelist preach in one of Wetherbee's frequent absences, I almost walked out. I will just say that the spirit in me did not testify to the spirit in him.  Moreover, his preaching was ever so shallow.   I was inexpressibly grateful that my wife was in the nursery that night, as exposure to this boastful, prideful man would have set her spiritual healing back months, and perhaps years. It could even have marked her last foray into the church world.
I did the best I could to carefully explain all of this to Wetherbee. He would hear none of it. He told me that I was by virtue of my position or role in "HIS" church   fully expected  to attend all of the services, including the times when this offensive evangelist preached. That said, Wetherbee added in passing, "I have never personally cared for the guy's preaching myself." I could certainly understand that. This was one of these old-school evangelists whose Systematic Theology (a term he had probably never heard) was what I have called, "a mile wide and an inch deep." I have also used another terms to describe it: "Bumper Sticker Theology." In the end, nothing mattered to my pastor except Charles Wetherbee imposing his will upon us regarding our lack of Christian liberty that I strongly believed was our biblical prerogative in matters such as these. I did not budge, and thus began to see the handwriting on the wall. I was not willing to sacrifice my wife's fragile spiritual health to any man's arrogance or blather, or to any pastor's compulsion to crush my freedom under a juggernaut of dictatorial demands on a church member that a pastor was not entitled to make. The irresistible force had met the immovable object. There was no question in my mind as to what would be the outcome.
So the unmistakable fact in all of this for us is that Pastor Charles Wetherbee fully knew in almost every detail that the faith that I had placed in him and in his church was a very fragile entity with a weak pulse and on a complex regimen of life support. The man KNEW. He knew that my faith in the institution of the church was hanging by a cobweb. He also knew that I had written twelve Christian books, and that my testimony had been made into a radio drama and heard by four million people in thirty-seven countries and was a compelling and riveting account of one man's journey to faith. He also knew full well that by the grace of God Almighty I had the ability to bring the kinds of results from the pulpit that churches pray for. In the end, NONE OF THIS MATTERED. What mattered was that I did not have the level of compliance and malleability as a church or staff member that Charles Wetherbee required in his church as the price to be paid for the privilege of serving under him. In fact once while sitting on my back patio and trying to iron out our differences, he was even so bold as to put it in plain and unmistakable terms for me: he looked me in the eye through dark aviator sunglasses and in a stunning expression of unbridled human pride, with his hands folded over his expansive stomach said these words to me: "JERRY, THE MEN IN MY PULPIT HAVE TO REFLECT ME." After having heard those words, I understood fully that I could not serve with a man like that under any circumstances. I did not immediately tell him so, but I did seal my fate at Victory Baptist Church of Weatherford Texas by responding with these words: "Well, preacher, you and I are going to have to disagree on that one. You see, I have this crazy notion that when I step into a pulpit and open my Bible before God's people, that I am supposed to reflect the Lord Jesus Christ." What Wetherbee was in fact telling me in shockingly plain terms was that the sentiment of the church was not, "Sirs, we would see Jesus," but in fact, "Sirs, we would see Charles Wetherbee." It is my belief that any Christian who participates or lends themselves in any way to that kind of usurpation of God's glory is dishonoring the Lord Jesus Christ in ways that are close to being quite simply blasphemous.
After we left, we were of course shunned by the entire church in typical Baptist fashion. All the folks that had hugged me and pumped my hand every week for fourteen months and told me how much they loved me and how God had blessed them the few times that I had taught or preached there now disappeared from the radar of our lives. I could have been face down in a skid row bar for all they cared, or in intensive care, or rehab. It didn't matter. All that mattered was that I was no longer a part of their religious social club, and they had heard that I had disagreed with their pastor. Those were the qualifications for Christian fellowship in their minds and in their church. My own belief is that having Jesus Christ in common was what is required for Christian Fellowship. That is not the case at Victory Baptist Church regardless of their words to the contrary.  We judge by actions.
What followed were subtle comments about Jerry Kaifetz not being a "team player." Strangely, I have never found that term in the Bible. I suppose its expression may have been the province of the Pharisees in Jesus' day, as it was certainly how they thought and governed. I derive great satisfaction that this accusation of Wetherbee's accusation was, at least in spirit, applied to every one of the Old Testament Prophets.
Now, several years after all of this, one thing stands out for me: THE BETRAYAL OF A CLOSE CHRISTIAN FRIENDSHIP. Wetherbee knew that we had many wounds inflicted upon our family in the battles for righteousness that had characterized my ministry and our Christian lives, and in advocating and caring for many, many victims of sexual abuse , in churches.and that these wounds had not all fully healed. He knew that we came to him and to Victory Baptist Church in a fragile condition, especially my wife. In the end, NONE OF THOSE THINGS MATTERED AT ALL. All that mattered was that he had seen me as a man who was unwilling to pledge complete loyalty to a pastor on the level that he demanded. Then, ultimately , rather than walk down into the ditch as did the Samaritan with bandages and expressions of compassion, he came with his sword. It mattered far more to Charles Wetherbee that I had expressed an inability or an unwillingness to be molded into the form of another one of his staff "Yes Men," and that I thus posed some kind of existential threat to his most lucrative pastoral career ($100,000 a year salary & luxurious mansion, luxury cars, frequent vacations) than it did that I had been given by God the ability to be instrumental in a significant way regarding something that they prayed for every week: REVIVAL. (It has not happened at Victory Baptist Church, and I do not see how it ever could.  I am not alone in that belief.  A man on staff came to that conclusion before I did and gave me his reasons.)
In the end, it was the willingness to betray a friendship that I, at one time, considered one of the greatest spiritual assets of my life, humanly speaking, that impacted me the most. Of course God always can and in my case has unquestionably compensated for that human betrayal in ways that only God could. As I look back now, however, and see those days and that person for what and whom they were, the realization of what in fact took place is actually quite stark and powerful for me. Then when I think that this dagger into our lives was deliberately wielded in a highly calculated and precise manner by a "man of God," a , a Pastor, a shepherd of God's people and one whom 300 people call "Preacher," the hurt gives way to first revulsion and then sheer amazement, and then a desire to expose this charlatan for who he is regardless of how many good people he has managed to dupe.
God has since surely blessed us. I am reaching more people for the Lord Jesus Christ than at most any time in any church ministry (over 10,000 a month). I am talking about seeing lives transformed by the power and mercy of God on a weekly basis. I have seen reinforced what I have heard since childhood: God is good, and it matters not how poorly, inadequately or despicably He is misrepresented by religious careerists and ecclesiastical professionals and impostors. He is fully capable of making it all right, of compensating for the damage done in His name in compelling and often completely unexpected ways. God is regularly wrapping His arms around those who are hurting in ways that give full evidence that there is healing love in the divine hugs that He has in great abundance for those who will open their arms and extend them upward toward Him. It is only in that embrace that the wounds heal.  That is where I live today.  I have managed by the grace of God to lead many others to that embrace from some of the darkest places and tortured lives that a person could live.  I am now blessed in my ministry in ways that I will not even try to describe.