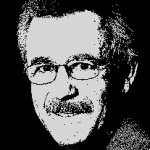 I left First Baptist Church of Hammond in 1989.  I had graduated from Hyles-Anderson College in 1986 and from Hyles-Anderson Seminary in 1988.  I was a rather high profile individual in this institution since shortly after my arrival there in 1983.  I had been a professional skier and traveled the world for many years, and  I brought that same level of intensity to my dedication to the Christian life and cause.
Along with my experiences in the business world as the C.E.O. of a California solar company, that all allowed me to fit right in to the ministries of the church and to establish ties and friendships with its leaders.
In 1990 I read the book, Fundamental Seduction, and everything changed for me.  I immediately realized that I could not be a part of a morally corrupt institution.  I had much to lose.  I had won every award they offered for evangelism.  I was best friends with the heir apparent to the Hyles empire, Jack Schaap.  (My wife and I were the first couple he married in 1985.)  I had been the only student to ever be asked to teach at Pastor's School and taught over 1,000 pastors there my method of evangelism.  I had written a book in 1989 entitled "World Class Truth" and Jack Hyles had written the introduction.  I was speaking in conferences with the full backing of the church.  Once I became convinced that my pastor was an adulterous man, none of that mattered and I left, leaving a promising future behind.
At that time, I was writing a regular newspaper column for the Gary Post Tribune, a paper with a readership in the hundreds of thousands in Northwest Indiana.  I dedicated an entire column to outing Jack Hyles.  The battle lines had been drawn, and the war was on.  I have been a major player in that war ever since.
With the advent of the Internet, the battles took place in a new and different venue: forums.  They were intense, and the participants were exceedingly polarized.  There was no censorship in those days.  Nobody "owned" these venues, and the slugfests were both regular and intense.  These places were not the province of the fragile.  There were no self-appointed censors, and everything and everyone was fair game.  I absolutely do understand the need to protect victms from further abuse, but oh my, how things have changed.
As still more scandals erupted out of Hammond, I seemed to always find myself at their center.  When a church deacon there by the name of A.V. Ballenger molested a young girl in the Sunday School, I found myself closely allied with the victims's family.  I sat through the three day trial with them.  I counseled with them for untold hours at their kitchen table.  My wife and I befriended their children and we did everything we could for them.  We understood their pain.  We shed many tears for them and with them.
When former Hyles-Anderson student Andy Beith became a Christian high school principal and kidnaped an eleven year old girl and took off with her on a sex filled cross country escapade, I became very close with the girl's family and spent every day, all day in their home as their media representative and counselor as satellite television trucks lined their street.  I was daily in front of those cameras on their behalf.  We literally prayed together for hours every day, working with the F.B.I. moment by moment until their daughter was safely brought home.  We have remained friends to this day. I was at the mother's funeral and I believed this ordeal ended her life prematurely.
Around then.  I wrote my book, "Clouds Without Rain" about dysfunctional churches and how to fix them.  I had never stopped being a center of controversy in Independent Fundamental Baptist circles, and my new book fueled that perception, along with helping many churches who wanted to do better.
In the summer of 2012, the man who had once been my best friend and business partner, Jack Schaap, was arrested and pled guilty to having sex with a 16 year old girl from his church.  I had reached out to him since he became the pastor of First Baptist Church of Hammond imploring him to come clean on behalf of the church so that the church could be restored after the damage and destruction they experienced under Jack Hyles.  He ignored every one of my letters.
Jack Schaap's arrest was the impetus for a Facebook Group called "Do Right Hyles-Anderson College" to be launched.  Schaap had been the chancellor of the college.   I welcomed this venue, as it purported to be primarily a victim advocacy group.  I soon learned, however, that this was not an entirely accurate description.  I found that this group was home to many different kinds of individuals who has come out of the Independent Fundamental Baptist Movement.   I was upon joining that group immediately challenged by an atheist who wanted to personally debate atheism and evolution with me.  I told him that this was not what I was there to do and referred him to my many post blogs and video series on that subject.  I was chastised for that.   Before long, I was publicly called "a penis-brain, IFB wannabe" by a woman there.  That comment was left to stand.   When I addressed the moderator concerning this, I made the mistake of using the term "loose monitoring."  I was summarily banned from the group at that instant because I wanted to "debate theology."
It was then that I wrote my book, "Profaned Pulpit—The Jack Schaap Story."   The book was released in November of 2012 and has done well.  Many, many victims and pastors have expressed to me and in reviews and correspondences that the book has been enormously helpful in their healing, as well as in the arduous task of re-balancing  their lives.  Reviews from pastors across the country have been very positive, with only the die hard "Kool Aid drinkers" of the IFB Movement having anything negative to say about the book.  (That will surely change now as the DR advocates see my divergence as an "attack," their default setting to any expression of criticism).  Nevertheless, quite a number of references to the book did not survive the scalpel of the admins on the Do-Right HAC Facebook Group.  It was only after a peace was brokered between the leadership of the group and a third party that I was allowed back in.  Meanwhile, I had started a Facebook Group under the title of my new book, Profaned Pulpit.  (It was not long before I was warned by Trisha LaCroix that members of the DR Group had gone to Facebook and complained of "cyber bullying."  Two days later an entire thread critical of Trisha LaCroix was mysteriously removed from the Group.  (There are no admins on the Profaned Pulpit  Group but me, at least for now.)
Even with all of that, this was  yet a manageable situation for me.  I had been in many wars before, and I am fully capable of articulating my views and defending my position.  The matter of chronic censorship on the DR Group, however, surely did impose additional burdens.  When every subtle disagreement is characterized as an "attack" and constant references are made expressing "I own this group," then I come to the place where I must ask myself a very painful and delicate question: how are we any different than the IFB Movement from whence we all came? Were they not patently intolerant of criticism?  Were they not lightning quick to label anyone expressing the slightest nuance of disagreement with them?    Did they not demand absolute authority and compliance? ("Loyalty.)   Did they not plaster their images and pictures everywhere, including the side of a building?  Was there not the notable absence of a path for divergent views?  The answer to all those questions was for me as startling as it was disturbing.  Those who had "come out from among them" were becoming just like them! Still, I reasoned and knew from the many notes of support and appreciation that I was receiving every week that the cost/benefit analysis of remaining in the DR Group still tilted for me in favor of having a presence there.
Many people expressed to me,  and I respectfully and as graciously as I knew how expressed to Tricia LaCroix that we had handed a gift-wrapped and sizable gift to the leadership of First Baptist Church of Hammond.  We had made it possible and indeed accurate for the DR Group to be described as a haven for homosexuals, atheists, agnostics, gratuitous profanity, and of course the inexpressibly damaging photos of the Trisha LaCroix  groping the genitals of the Hyles statue.  (I admit that at first that humor was not entirely lost on me.)  What I specifically said to her was that all these things by which the DR Group would now forever be known had served the purpose of firebombing the bridge that needs to be in place for future victims to cross over to the Victim Advocacy Movement.  It is my belief that as long a Victim Advocacy Movement remains publicly identified with expressions that are highly offensive to the very people we are trying to reach,  then groups like  DR HAC Group are seriously at odds odds with their own professed mission.   The  flow of victims to such support groups will cease and the group becomes a closed system of mutual support without the ability to reach out to any appreciable number of other victims.
As I write this, I am SURE that my words will be construed as "an attack."  It is NOT!   They are the "faithful wounds of a friend." I have read Trisha's story of abuse and I was repeatedly moved to tears by it.  I understand exceedingly well the compelling desire to throw everything overboard that smacks of IFB.  However, they did not get everything 100% wrong.  They were correct about the deity of Christ, the inspiration of Scripture, salvation by grace through faith, the bodily resurrection, and other things.  Now did they live that way?  Positively NOT!   (See the chapter in Profaned Pulpit, "Don't Throw the Baby Out With the Bath Water.") I fully understand that some dishonest people will not be able to resist the temptation to label me as an IFB supporter for saying this.  Thanks the Lord, the temptation to respond to those criticisms has always been beneath me.
Now I come to the principal reason why I am leaving the Do-Right HAC Group.  I CAN tolerate every single thing that I have described above.  The e-mails and personal messages I receive every week leave no doubt in my mind about that.  Yes!  It has been worth it all, up to now.  Tragically, however, something happened on Feb. 7, 2013 that changed all of that for me.
It is one thing to have people express beliefs that I deem to be wrong and contrary to the Christian faith.  That is the right and privilege of every American.  There was a time when I surely could have expressed my opposition to those individuals in a more gracious way.  (I came out of the IFB world just like many of you did, and graciousness 101 was not in the college curriculum, as I recall.)  But, I have learned, and I continue to learn.
There came a point yesterday, however, when I saw a line drawn in the sand that froze me in my tracks.  I stopped what I was doing.  I looked at it again, desperately hoping that I had misread what was before me on the DR Group.  I read it again, and again, and again.  I had not misread.
Before me was a post on the DR-HAC Group; it  was a cartoon.  It was a caricature of God on a psychiatrist's couch.  Next to Him was presumably his analyst with a notepad and wearing thick glasses.  Here are the words attributed to God in that cartoon: "I ONCE MADE A WHOLE NEW PLANET AND POPULATED IT WITH LITTLE VERSIONS OF ME, BUT THEY WERE NAUGHTY, SO I DROWNED MOST OF THEM AND I HAD SEX WITH ONE OF THEM AND MADE A BABY ME, BUT I KILLED HIM SO THE OTHERS WOULD LOVE ME."
I sat in stunned silence, realizing that this was an expression blasphemy that had perhaps gone beyond anything I had come across in my lifetime.  God was being mocked here and His actions described as murder and fornication.  Then that big wrecking ball swung back and hit me even harder: THE DEATH OF JESUS CHRIST ON THE CROSS WAS BEING DEPICTED AS THE MURDEROUS ACT OF A JEALOUS FATHER FOR HIS OWN SELFISH PURPOSES.  As I write this, it has been going on 24 hours, and that cartoon is still there.  I simply as a Christian cannot be a part of such an outrageously blasphemous public expression.  How any professing Christian now in an abusive church environment would knowingly come to group capable of something like this is an unthinkable notion to me.  As a Christian (slap any other label of your own choosing on me that that you care to), I come face to face with something God says every believer should incorporate into worshiping Him: FEAR.  (I know . .. . not one of the decals available in "Bumper-Sticker Christianity"…) If someone chooses to create a God after their own image, and fear doesn't fit into that plan, then I have no cause against that person.  We live in a free country.  For me, however, calling God a murderer, a fornicator, and attributing the death of my Savior on the cross to a capricious and vain expression of divine jealousy is someplace I cannot go . . . nor can I associate myself with those who are comfortable pitching their tent there.  Some dishonest folks will surely contend that that means that I am deep down a repressive IFB type.  Again, that sentiment does not deserve to be dignified.  There is plenty of ground between adhering to the basic tenets of the Christian faith and being another Jack Hyles.
I fully expect to be labeled, vilified, marginalized and hear people say that I was "one of them" all along.  The problem with that characterization is that I have a 24 year history with hundreds of thousands of published words, an appearance in a television documentary about FBC, numerous television interviews on every network TV affiliate in Chicago and a scathing book about an IFB leader with another soon to be released that tells a far different story.  Those of you ready now to put your label machine on full-auto, perhaps you should consider this: will it not bother you at all that you will then have the entire IFB world as your ally in maligning me?  That is a tough question to ask, I know.   I hope you can come up with an honest answer . . . . . . Take your time . . . .